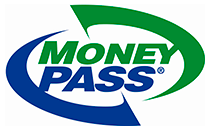 Jim Thorpe Neighborhood Bank now supports Money Pass, the best way to save you money at the ATM.
Money Pass is used by a growing network of banks to lower your costs associated with using an ATM.
The best part is that if you already have a ATM card with JTNB you can take advantage at any participating Money Pass ATM.
MORE TO ENJOY, LESS TO PAY.
The MoneyPass® network offers ATMs coast to coast located where you live, work and travel. Click here to find the most convenient ATM location to use your JTNB card.
If you do not have a JTNB Debit Card, stop at one of our branches and apply for your card today. JTNB will charge a $1.00 per transaction fee when using any non JTNB ATM. For more details please click here to visit the Money Pass website.